Welcome, 'Experience Life' Readers!
If you've found your way here, that means you've probably read the article 'How to Simplify Meal Planning' on the Experience Life web site… glad you're here!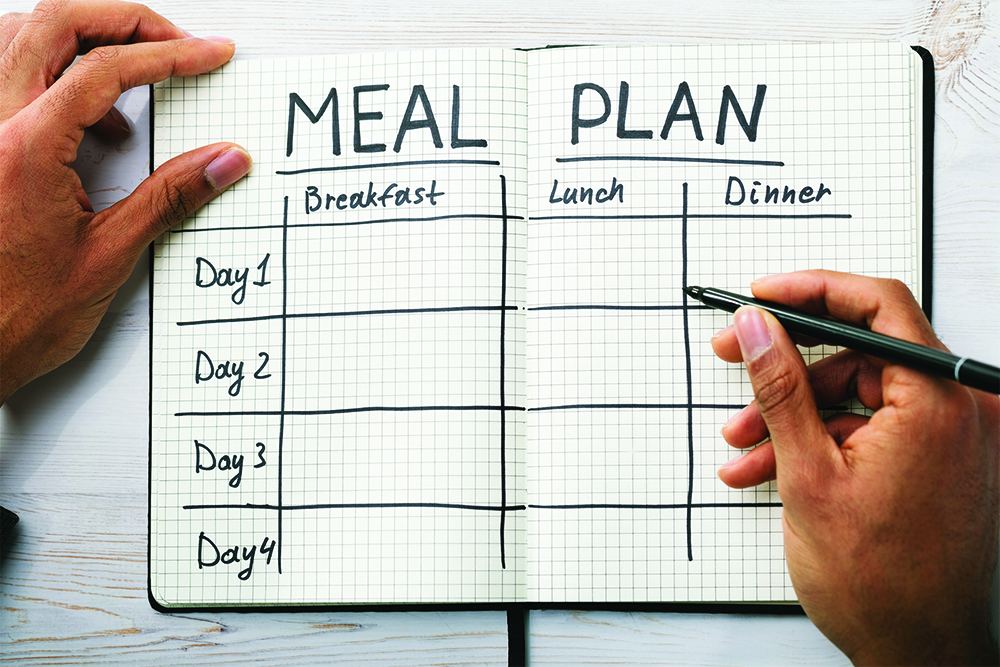 This site includes more than 500 paleo (gluten-free, dairy-free recipes, soy-free), plus lots of helpful tips for making healthy eating an easy, delicious part of your lifestyle. Just visit Recipes in the top nav to see all your tasty options. The Paleo 101 page is also super-helpful; it consolidates all of my resources for getting started with the paleo framework.
This page includes info and resources to help you crush your meal planning habits, including:
Printable forms for your Meal Plan
Newsletter Signup
Helpful Blog Posts
Free 70-page preview of Well Fed Weeknights: Complete Paleo Meals in 45 Minutes or Less
Free 30-page preview of Well Fed: More Paleo Recipes For People Who Love To Eat
Free 35-page preview of Well Fed 2: More Paleo Recipes For People Who Love To Eat
Recommended Resources
Printable Forms
Click right here to download a PDF of all the forms you need to continue your healthy, delicious paleo habits into the future. In the PDF, you'll find:
Menu template
Shopping List template
Meal Plan template
Cookup template
Day-By-Day Instructions template
Take-Away Plan template
Newsletter Signup
Every week, I send a newsletter with recommendations for recipes to cook right now, my favorite links of the week, and goodies that are only available to subscribers, like exclusive recipes and special discounts. Plus, if I'm being honest, sometimes I share stories about my cat Smudge. (Fun fact! Our publishing company is called Smudge Publishing, LLC. Smudge is the CEO, and napping is written into the bylaws.)
Favorite Posts
These are some of my favorite blog posts to help you be the best version of you.
20 Tips to Make Paleo Easier and More Fun
I teamed up with the fabulous Steph Gaudreau to share our hard-earned wisdom
Complete Paleo Meal Plan – Week 1
Week one of my 3-week cooking plan to eat awesome food every day—with minimum kitchen time
Think About Something Else
Tips to manage cravings and to discern the difference between appetite and true hunger
Our Precious Bodies
Life gets better when we stop bullying our own bodies
Great Ingredients, No Recipe Required
Delicious ideas for meals you can make on the fly
Stocking Up
An honest look at just how much food it takes to feed people with real food
How to be a Paleo Social Butterfly
Easy ways to make socializing as a paleo person stress-free and more fun
Five Paleo Dinners to Cook Next Week
A weekly collection of five dinner recipes, a treat, and a condiment to simplify meal planning
Free preview of Well Fed Weeknights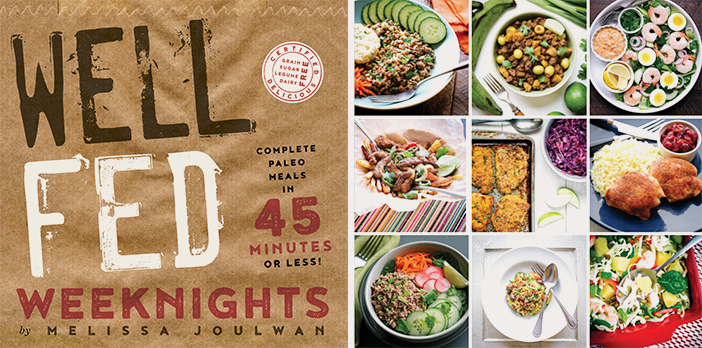 Enjoy this free PDF preview of my latest cookbook Well Fed Weeknights: Complete Paleo Meals in 45 Minutes or Less. This 70-page sampler includes a dozen recipes for Meat & Potatoes—stuffed baked potatoes or oven french fries topped with meats, veggies, and sauces—as well as Italian Hoagie Salad, Fried Chicken Meatballs, and more. [download the Well Fed Weeknights sampler]
Free preview of Well Fed
Help yourself to a free PDF preview of my first cookbook Well Fed: Paleo Recipes For People Who Love To Eat. This 30-page sampler includes my tips for how to do a Weekly Cookup, the secret awesomeness of Hot Plates, and seven recipes, including the one for my award-winning Chocolate Chili. That's right: chocolate. [download the Well Fed sampler]
Free preview of Well Fed 2
Treat yourself to this free PDF preview of my second cookbook Well Fed 2: More Paleo Recipes For People Who Love To Eat. This 35-page sampler includes My Paleo Story, Quick Meal ideas, and seven recipes, including Old School Italian Meat Sauce and Deconstructed Gyro. [download the Well Fed 2 sampler]
Recommended Resources
My Amazon Store
I'm a big fan of Amazon because they sell so many things I love. My store is a curated collection of "Good Stuff You Can Buy From Amazon," including essential kitchen tools that I use every day, the paleo books I read, "take me away" fiction, and other things that catch my fancy.
Spices
These are my trusted suppliers for the spicy substances that turn ingredients into meals. They're owned by real people, not giant corporations, and their spices are fresh, vibrant, and reasonably priced.
Penzeys Spices
Some of my favorite spices and blends
Primal Palate Organic Spices
First-rate, organic spices and blends from paleo chefs Bill and Hayley of Primal Palate
Spicely
Unique blends, salts, and whole spices
Grass-Fed Meat
All of these sites offer delicious, nutrient-packed meat, a wide variety of other healthy products, and reasonable prices (with deals for ordering in larger quantities). They are all staffed by real people, who seem to genuinely care about their products and the people who eat them.
Lava Lake Lamb
The tastiest, sweetest pastured, grass-fed lamb and grass-fed beef. Top-notch environmental practices. Lively blog with plenty of paleo-friendly recipes.
Rocky Mountain Organic Meats
Extremely flavorful organic, grass-fed beef. The best ground beef I've ever eaten.
U.S. Wellness Meats
Wide variety of products like grass-fed dairy, wild-caught seafood, snacks, and
pet food, in addition to grass-fed beef, lamb, poultry, bison, pork, and rabbit. Plus, sugar-free bacon!
Other Paleo Foods
Barefoot Provisions
Purveyors of awesome paleo products, including pastured beef tallow, pork lard, and cage-free duck fat, as well as nuts, nut butters, and more.
Primal Kitchen
Launched by Mark Sisson, an expert on primal living. Products include reasonably-priced avocado oil, mayo, salad dressings, protein bars, and more.